(The following post was inspired by my friend and fellow actor Rebecca Blackmore. For inspiration follow Rebecca on Twitter or get full 140+ character posts on her blog, Rebecca Acts.)

AN OPEN LETTER TO 2011
Dear 2011,
Part of me wants to slap you across your odd face and ask, "WHAT THE FUCK?!"
Over the previous year I've felt disappointment, frustration, sadness, shame, loneliness, and embarrassment on a level I never knew was possible — and I'm an actor! From the beginning you've rocked my world and kept things real, raw, and interesting. Many of the new experiences brought into my life this year occurred in the latter part of the year and were primarily financial matters and those of the heart.
This July you really outside yourself on being shit-tacular, 2011! You shouldn't have. Really. Congrats though on making all the other months seems less terrible merely by making this one month in particular so much worse than the rest.
The death of Tom Poole remains to be the low point of 2011. There's no way to get around it and not much more to say about it. I miss him. Everyone that's ever met him misses him. Let that be the mark of a life well-lived. Below you can listen to four actors read Tom's Facebook statuses and get a glimpse of what made him such a special person.
July also brought the unexpected end of another relationship. At the time Sarah and my relationship could be classified as on "a break," but the moment I was 900+ miles away on tour it became apparent: we're done. While I feel foolish for wasting so much time, energy, and emotion living within the uncertainty of what her and I were to each other, I'm happy to know that Sarah's happy. After all, that's what we wanted for each other from day one: our individual happiness. Just kind of a shitty way of reaching that point.
Lastly, the loss of my home to foreclosure continues to be a shameful angry cloud hanging over my head. However, I would like to take this moment and thank the bureaucracy that is Wells Fargo. Thank you, Wells Fargo.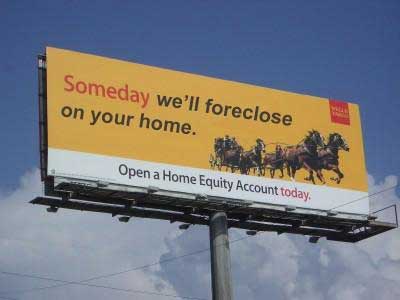 Yep, thanks! Thanks for taking 7+ months to review the necessary loan documentation to qualify me for the Making Home Affordable program in an attempt to save my home. I couldn't have gone into foreclose without you, Wells Fargo! Thanks for misplacing the files I sent in November 2010 and then waiting until the files were all expired in February 2011 to contact me to alert me of any issues. Your expeditious handling of my account really helped fuck me and the family members I borrowed money from to help you. Well done.
THE TOPS
2011, you weren't all bad though. During the recent International Breakfast Eater's Club (IBEC) Annual Holiday Review we were asked to reflect on what helped make 2011 amazing. So I'd like to close this letter with five positive items that helped make 2011 worth living.
The love and support of family and friends (*not all are pictured above)
A new ride that took me over 1,300 miles
Getting over my fear of the Twin Cities Unified Theatre Auditions and AUDITIONING!
Teaching at Young Actors Theater Company, Harmony Theatre Co. & School, and Public Art St. Paul
Touring with the National Theatre for Children

There are mere hours before 2012 washes over the world. I couldn't be happier to raise my flask and drink to all that was and all that's yet to come. Thank you for the difficult road 99% of us have been traveling on, because this year has certainly made us stronger.
Sincerely,
Michael